For the way snow erases your streets, changes your pace.
Dinosaurs of today - skinny men in leather jackets
The Moving Drama
A Gathering of Hasidic Men - Plan View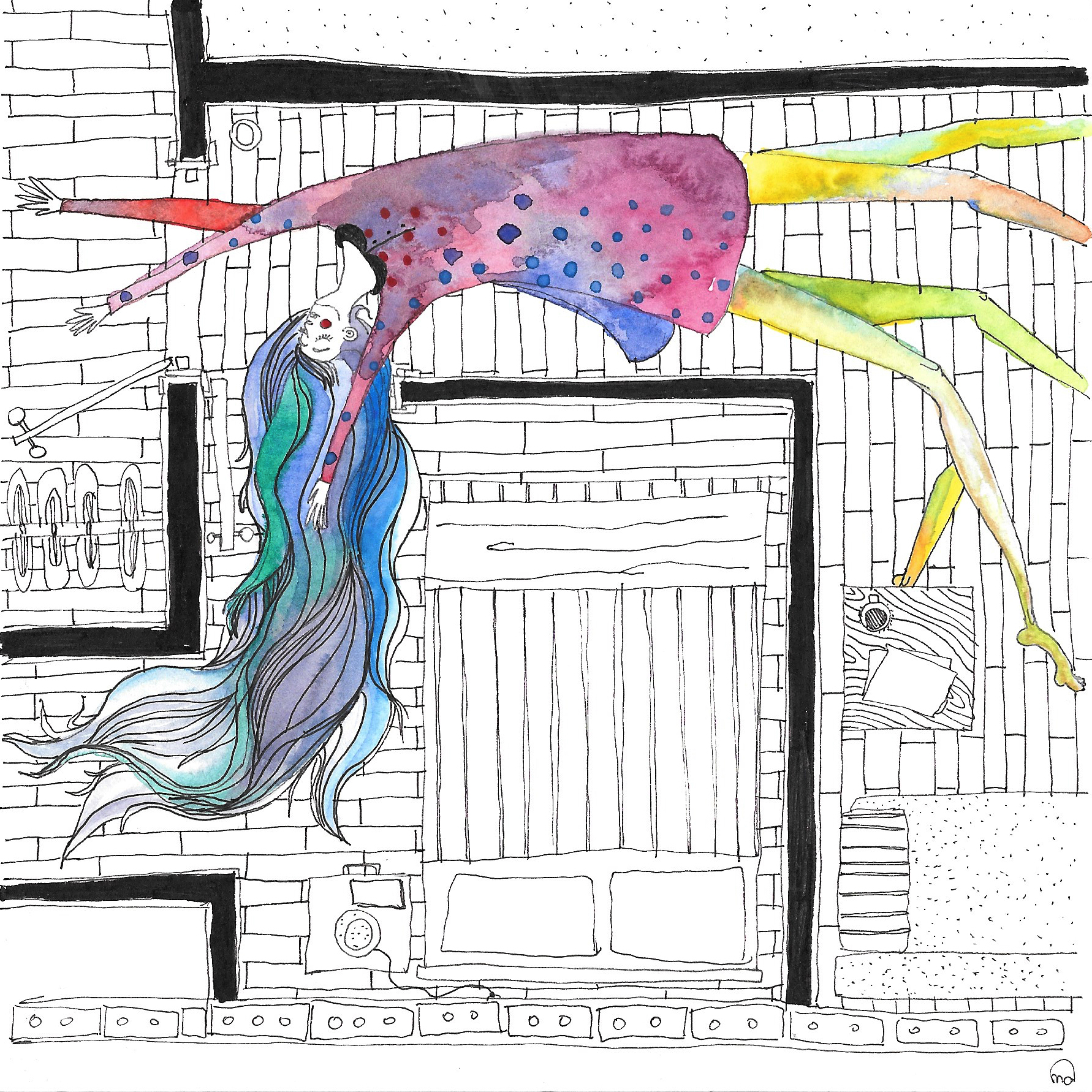 On rare occasions when you're home alone, SPRAWL!
Birthday Plans
People-watching
Most Centaurs never leave their natural habitat, but those who do prefer big cities.
- (In case you haven't noticed) a Deli opened under my apartment...
The Riders of Building Cavities
Tiny Crooked Rooms Can't Stop Gonzalo from Dancing!
Mermaids of New York City fill their ponds with tears of their own drama.